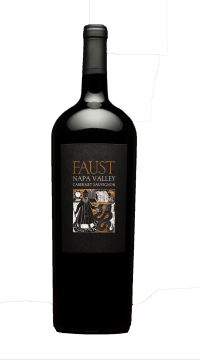 2019 Faust Cabernet Sauvignon 1.5L
The 2019 Faust features classic aromas of black cherries and chocolate with layers of savory black cherry tart and notes of tarragon and subtle oak spice. We also find the signature mineral notes of the Faust estate vineyard with polished, fine-grained tannins accenting the finish. It's a mouthful of complexity, and this is going to be one of those Cabernet Sauvignon's that we'll talk about for years to come.
Vintage
There is a great deal of beauty and expression to be found in the 2019 vintage. The growing season began with a cool winter and heavy rainfall, we even had snow on our estate! We already had cover crop coming up at this time so the snow really oxygenated soils and brought them to life. Spring was clear and bright with early bud break and cool sunny days. Summer followed with mild temperatures allowing moderate ripening and resulting in an eloquent and expressive vintage with superb fruit quality.